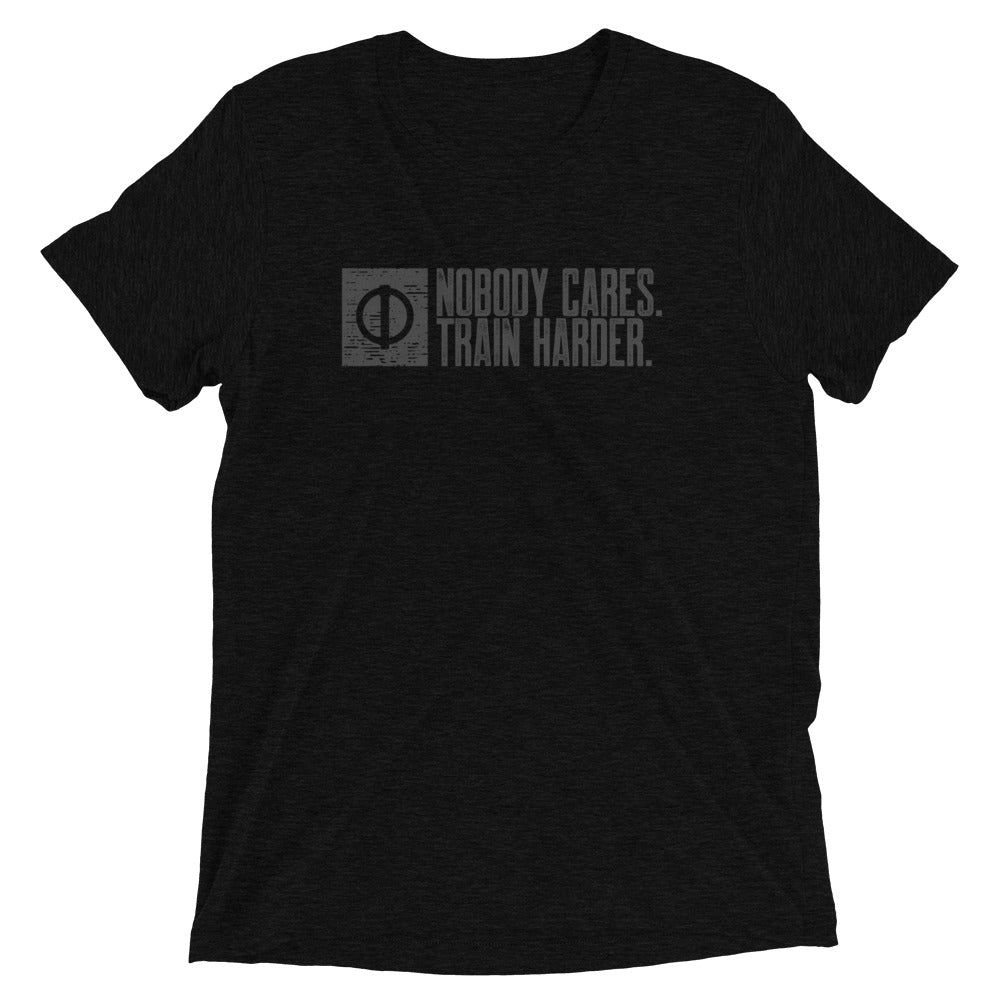 Men's "Nobody Cares. Train Harder." T-Shirt
*Please note all sales are final. No returns or exchanges are permitted. We are not responsible for lost or damaged items. We recommend you purchase shipping insurance in case of loss or damage.
For estimated fulfillment & shipping times, please visit the "FAQ" page on our website.
Nobody cares if you did not sleep well. Nobody cares if it's cold & raining where you are. Nobody cares if your 400m run course is uphill. Train harder. It's all about walking into the gym and training hard even when it's the last thing you want to do.
This is a high quality, comfy t-shirt.